By The Sea Launch at Rae's on Wategos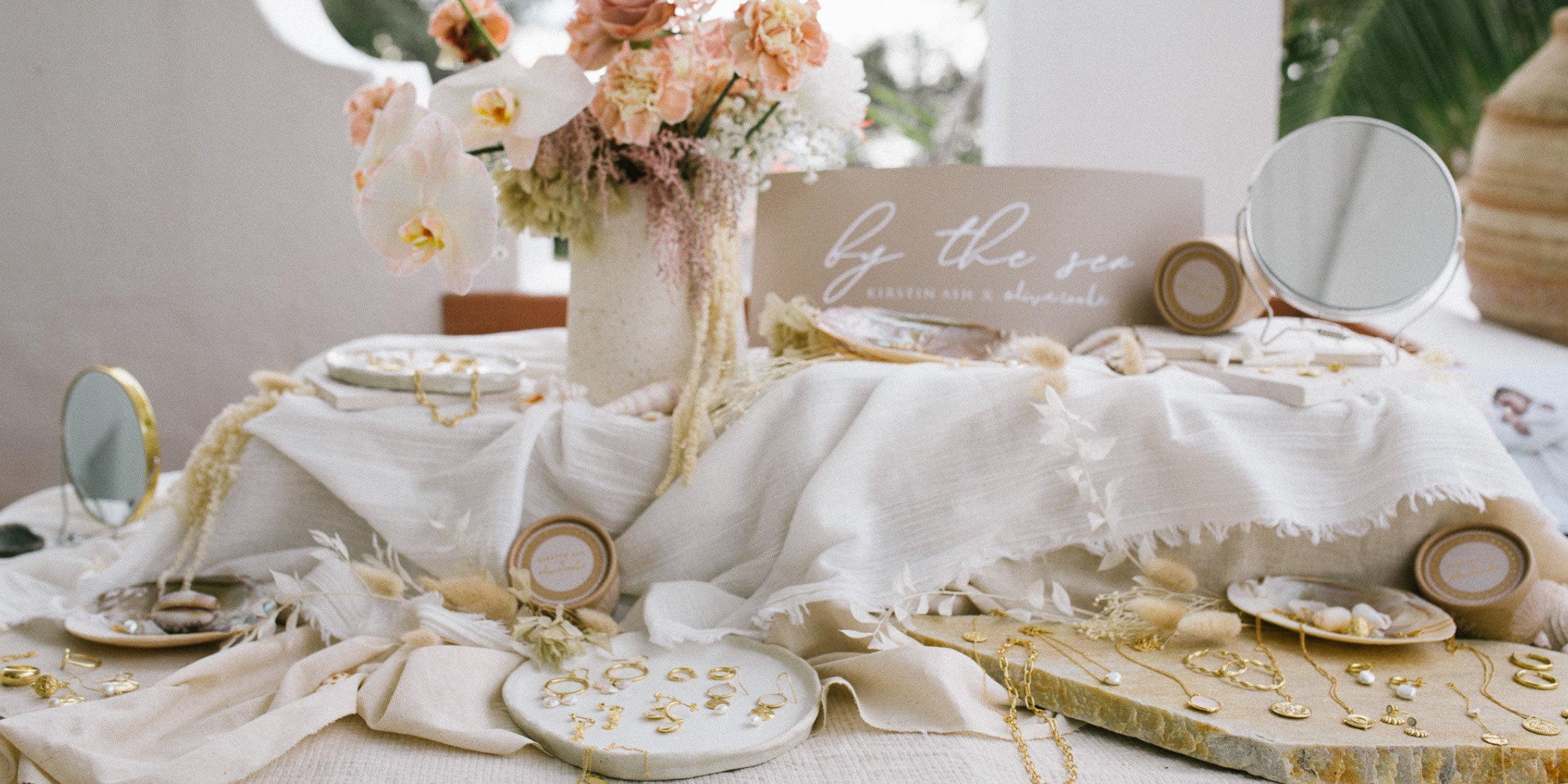 On the evening of May 15th, we celebrated the launch of our first major collaborative collection; By The Sea, with Olive Rose Cooke, at the beautiful Rae's on Wategos. The perfect location for a collection inspired by cool, autumnal days spent fossicking by the sea.
An intimate celebration with Olive's close friends and the Kirstin Ash team, we enjoyed delicious cocktails and an incredible platter put together by the talented Al from The Daily Bar.
Take a look through our journal of images from the Kirstin Ash x Olive Cooke, By The Sea launch.
"Working with Olive who has a similar lifestyle - living by the beach - the collection and ideas came very naturally and flowed from day one."
"The essence of the collection - slow days by the sea - is something we both love and we are excited to share our story through trinkets and natural textures within the jewellery."
"It's been a dream working together, we had so many laughs and throughout the process we've always been on the same page with our creative ideas. Each piece has been drawn from scratch and we've evolved the pieces bit by bit together."
Photographer: Deanna Gerlach
Venue: Rae's on Wategos
Florist: Nikau Store
Platter: The Daily Bar