Rings
Elevate the everyday with subtly textured stacking rings or opt for a single statement ring from Kirstin Ash. Whether you're a gold or silver person, or love mixing the two, our rings celebrate craftsmanship, creativity, and the unique natural forms. Choose something special from our range, which includes signet rings, pearl rings, and zodiac rings, each designed with a focus on organic finishes.Read more Read less
Elevate the everyday with subtly textured stacking rings or opt for a... Read more Read less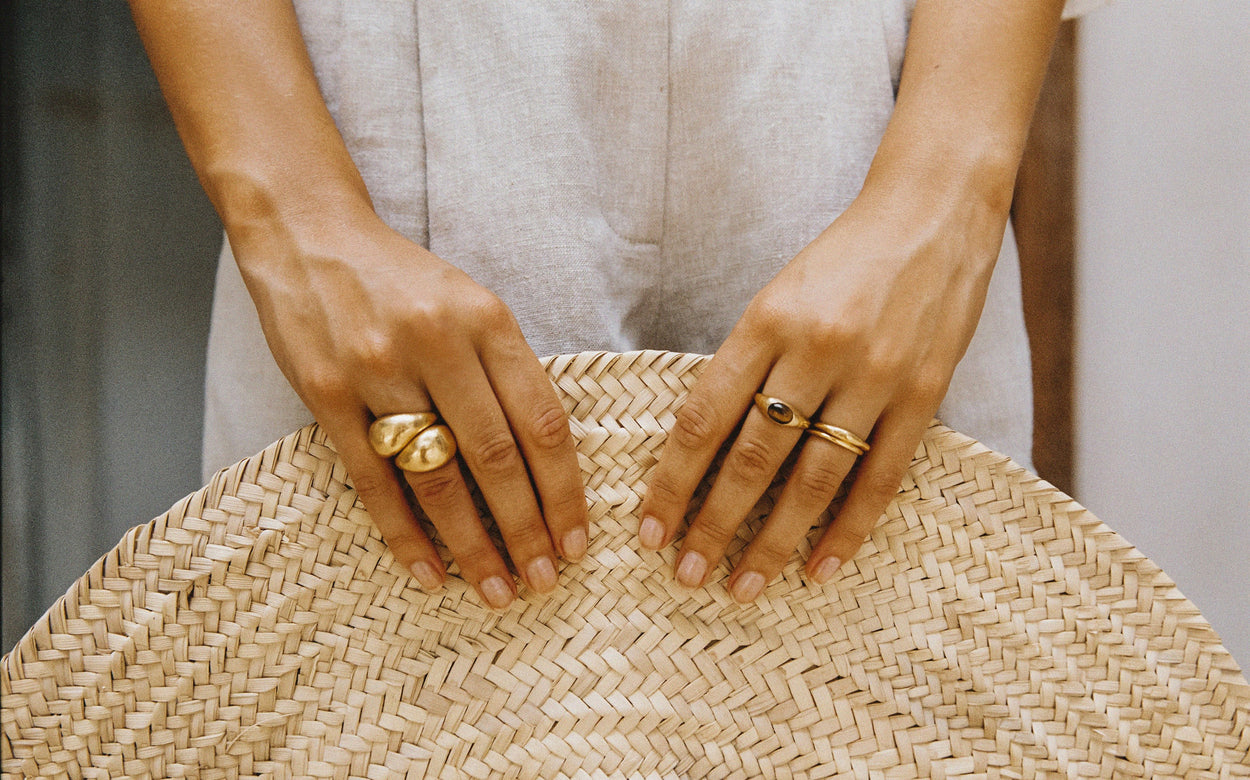 EXPLORE OUR RANGE OF RINGS
Adorn your fingers with an eye-catching statement ring in classic gold or silver. You can go as minimal or as embellished as you like.
Choose from a sun-catching topaz ring, a pearl ring, or an opal ring. Or, perhaps you'd like to shop your sign from our dedicated zodiac ring collection.
Our rings will complement every skin tone; warm gold rings or cooler silver rings. Explore our range of styles to see which resonates with you personally.
Ring Size Guide
Find your perfect Kirstin Ash fit with the help of our ring size guide. All you need is a ring you already wear or a piece of string to find the diameter in millimetres of the finger you're buying for.

Whether it's a stacking ring or something a little bolder, it's important to get the size right. Take a look at our ring size guide for more details.
Read more
Read less
Adorn your fingers with an eye-catching statement ring in classic gold or silver. You can go as minimal or as embellished as... Adorn your fingers with an eye-catching statement ring in classic gold or silver. You can go as minimal or as embellished as you like. Choose from a sun-catching topaz ring, a pearl ring, or an opal ring. Or, perhaps you'd like to shop your sign from our dedicated zodiac ring collection. Our rings will complement every skin tone; warm gold rings or cooler silver rings. Explore our range... Read more Read less
You may also love
Checkout