Echo
Discover our new Echo collection - an ode to in-between moments. Embrace minimalist jewellery in the form of everyday basics inspired by the act of pausing and reflecting. The collection features fluid, contemporary designs in organic shapes and with a paired-back aesthetic. Available in 18k gold and sterling silver.
Read more
Read less
Discover our new Echo collection - an ode to in-between moments. Embrace minimalist... Read more Read less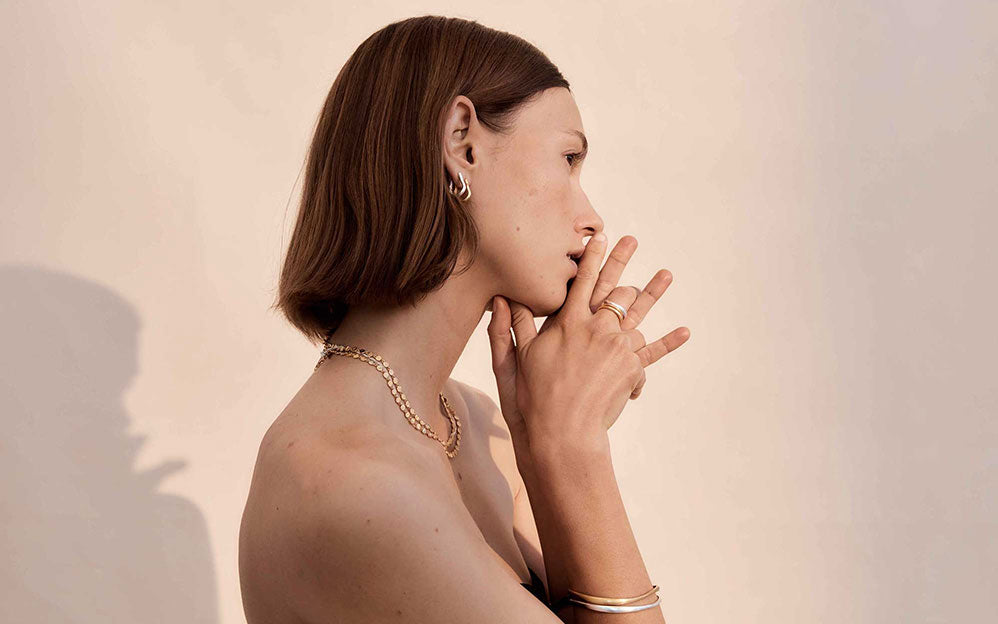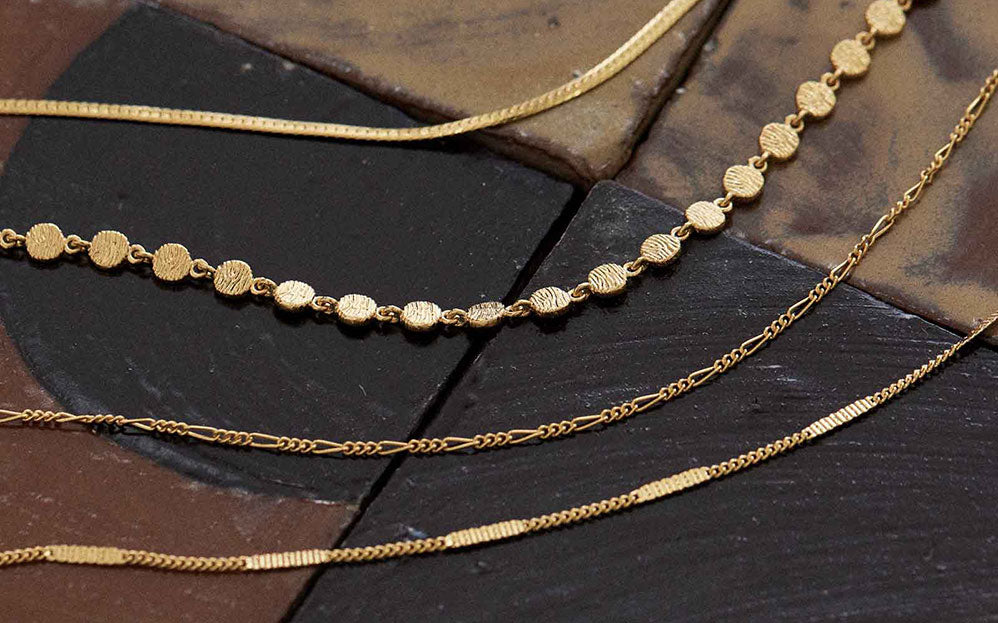 Introducing Our Echo Jewellery Collection
The Echo Jewellery collection offers a contemporary take on timeless forms ~ pieces that will have a place in your wardrobe for years to come. Discover the Tresor Earrings, gold hoops ~ a contemporary, statement style which nod to vintage designs. Elevate any ensemble effortlessly with these half-hoop earrings that infuse your style with a bold touch. Another Echo favourite; the Tresor Necklace, boasts an elevated gold teardrop pendant delicately suspended from a medium-weight curb chain. The minimal design of this gold chain necklace exudes artistic refinement, making it an ive statement of elemental allure.
With a conceptual and abstract approach, each piece in the Echo collection is crafted with meticulous attention to detail, resulting in refined pieces that embody modernity and grace. The collection celebrates the artistic essence of contemporary craftsmanship while staying true to a timeless aesthetic. Echo merges the artistic with the wearable, offering a versatile selection of
everyday jewellery
that seamlessly transitions from casual to formal occasions. Embrace the fusion of modern artistry and classic appeal, as each piece becomes a treasure in its own right.
Read more
Read less
The Echo Jewellery collection offers a contemporary take on timeless forms ~ pieces that will have a place in your wardrobe for... The Echo Jewellery collection offers a contemporary take on timeless forms ~ pieces that will have a place in your wardrobe for years to come. Discover the Tresor Earrings, gold hoops ~ a contemporary, statement style which nod to vintage designs. Elevate any ensemble effortlessly with these half-hoop earrings that infuse your style with a bold touch. Another Echo favourite; the Tresor Necklace, boasts an elevated gold teardrop... Read more Read less
You may also love
Checkout